Orioles Truth, And It Really Is About Next Year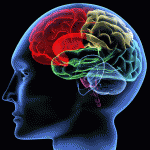 Whenever something doesn't seem right, or comfortable, our lizard brain perks up. It wants answers. Sometimes it maybe even deserves them. In that zealous quest, however, much is often lost.
The usual result is oversimplification, particularly when it comes to the notion of "truth." The idea that since we know how things "should" be we are therefore fully justified in believing that we also know how they actually are.
It's fair enough to an extent. We do know, for example, that signing Garrett Atkins was a mistake. We know that the regression of young players is cause for deep concern. We know the team needs to fully move on to Phase Two of The Plan and abandon the stopgap signings. We know those things (and others) because the on-field results prove them.
But we will never, unfortunately, know the day-to-day reality of life in the Warehouse. We'll never know what happens in a meeting between Andy MacPhail and Peter Angelos. Or, for that matter, between MacPhail and his various lieutenants. Etc.
That frustrates the hell out of me because it makes the "why" of this whole mess impossible to truly grasp. We get glimpses now and then from the various writers in town or from something like that article on Orioles Hangout but we don't really know what's wrong. We can get close, and we can do so within the boundaries of reason, but that's it. Which means that we don't really know if it can be or will be fixed, ever.
All of which goes to this: I can't shake the feeling lately that the long-term health of the franchise is at stake, and it all comes down to this offseason, how it sets them up for next year, and what kind of performance we see. Everything was already stretched thin and this season the tears began to show. One more like this and I just…I don't know. It could change things forever.
There are folks out there who would argue that it's already been changed forever. That it's already broken. But I don't think so. I think it's weakened but prepared and able to rise again when things turn for the better.
But I don't know how much longer that can last.