Randoms (ver. 1/vol. 5)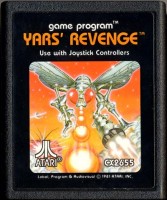 We're in a bit of a dead zone here. The Ravens' season is over, and there's no real Orioles news to discuss. Unless you count the partial ticket price increase, which literally made me laugh when I read the comments on the previous thread. I couldn't care less about that. That's not to say I would defend it or support it — I'm never in favor of ticket price increases. I just don't care.
So, on with some thought food:
— This opinion piece from Saints quarterback Drew Brees is well worth a look. As is this piece on the same issue.
I'm far from an expert on the dense legal issues involved here but I'll say this much: the last thing we need as fans is for the NFL to enjoy the same antitrust exemption as MLB. It doesn't work, and it's part of the reason that the business of baseball is so fucked. This is a story worth following.
— Check out this May, 1960 Sports Illustrated cover. Can you imagine a card game getting coverage in SI today, let alone a cover story? Seems crazy, which isn't a good thing.
— Death of a Strongman. Of course it took a minivan to kill him. Of course.
— If you're not already listening to The Roadside Graves, give them a try. Start with the free live tracks from their Daytrotter session. Great stuff.
— A Public Service Announcement: if for any reason you ever have to use Microsoft Internet Explorer 6, stop now. More broadly, stop using Explorer entirely, whatever version it is. Use Safari (my preference), Firefox, or Chrome instead. It's not just a matter of personal preference — making the switch means you're making the internet a little bit more secure for everyone. Tell your friends.
— Yars' Revenge. 'Nuff said.