Ravens to Abandon Purple?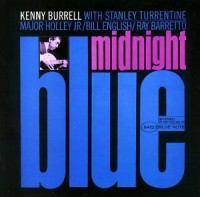 I woke this morning to a text message from one of my sports media friends that contained the promise of tantalizing news. A follow-up phone call delivered the goods.
The Ravens are poised to unveil new uniforms later this spring. Most things (including the logo) figure to remain as they are, but there's one huge change coming: purple is out like Ricky Martin.
Instead, the team is shifting to a shade of midnight blue as their primary color. The reasoning, as relayed to me, is as simple as it is unassailable: midnight blue is both more aesthetically pleasing than purple and also more befitting the name "Ravens".
From what I've been able to gather this is a change that a lot of folks within the organization have wanted for awhile. Steve Bisciotti, in particular, has apparently never liked purple. He believes that the Vikings own that color and that the Ravens should have something of their own. When the team's marketing folks pointed out that no other club uses deep blue as their primary color — and that the change wasn't so drastic that it would compromise brand identity — he signed off.
Word is that the blue they're using tilts toward purple enough that it won't alienate fans, and it won't look anything like what the Cowboys or Rams use.
No confirmation yet on when they'll officially unveil the new unis, but I'm told you should probably mark this day on your calendar.
Personally, I think this is a brilliant move. It's time. Looking forward to seeing the finished product.