The Maryland Regional Sports Power Rankings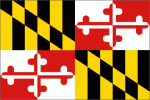 I was thinking earlier today about "power rankings" and how they're basically silly. And yet, silly in kind of a fun way. They provide fodder for debate and discussion, and it's cool sometimes to take a 10,000 foot view (so to speak).
That led me to the idea of creating power rankings of my own. While The Loss Column skews heavily towards the Orioles and Ravens, that's more a product of circumstance than design. I'd love to spend more time analyzing and writing about the rest of our regional teams. Something like this could be a nice way to do that. It'd also provide a place to get some discussion going about teams/sports that we don't address often enough.
Assuming that the relevant teams are Orioles, Ravens, Terps basketball, Terps football, Caps, Wizards, Nationals, and Redskins, here's what I came up with:
1. Ravens
Is there even a contest? They're the only team currently enjoying a sustained track record of success, and they're the only team that doesn't face any major questions about the future.
2. Terps basketball
The one team that, at present, could possibly unseat the Ravens. It would take an ignominious Ravens playoff exit and theTerps following that with a deep (or even deep-ish) run into March Madness™. As long as Gary Williams is there, this team will be better-than-average at worst. Only problem is that lately they haven't been much better than that.
3. Capitals
They've got one of hockey's two biggest stars in Alex Ovechkin. They're a virtual lock for a good playoff seed every year. They enjoy great attendance. They're fun to watch. Thanks to them, hockey is on the map in DC and, to some extent, the region as a whole.
Only problem is, they underachieved in the playoffs last year by losing in the first round to Montreal despite enjoying the #1 overall seed. They've got to do better.
4. Nationals
The Stephen Strasburg injury was a huge setback but they've got a solid young core and they made big waves in free agency by signing Jayson Werth. They – like the Orioles – are unlikely to contend this year, but they have what appears to be a very decent chance at getting there soon.
5. Orioles
I'd feel a lot better about them if they'd finally sign a first baseman and a veteran starter, but neither would change their ranking. I believe them to be a team on the rise, but there are (as we know too well) still way more questions than answers.
6. Wizards
They're currently 7-22, and as a result I can't rank them any higher than this. But they've got John Wall, and he should eventually be special. They've got Ted Leonsis in the owner's box, and he knows how to make things happen (see #3 above). This isn't their year but from what I've been able to gather they're setting themselves up well.
7. Redskins
The Haynesworth debacle. The McNabb debacle. The losing record. The switch to a 3-4 defense coupled with the wrong personnel to execute it.
Good news is that they're in the NFL and, as such, have a great chance at rebounding next year. If there's football next year.
8. Terps football
I don't care that they're coming off a winning season and I don't care about the Military Bowl. They utterly botched the firing of Ralph Friedgen and are facing a potentially huge disruption with the transition to a new coach. That and, well, they don't really generate much excitement outside of College Park. The bottom spot is theirs because, at the moment, they don't really matter.
So there you have it. I figure I'll do a list like this maybe every couple of months, especially if the concept generates any interest. Comments are officially open.