TLC: Notes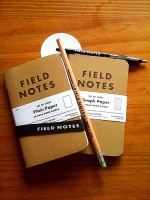 A few site-related matters to pass along:
— I'm experimenting with a version of TLC that's optimized for touch-based mobile devices (iPhone, iPod touch, Android, etc). I installed a plugin called WPtouch that detects if you're viewing the site that way and feeds you a stripped down version. I've tested it on my phone and it feels pretty good. I'm not in love, but it seems like a net win.
If you see it, please chime in with thoughts. I can easily go back if need be. Also, for everyone, if you experience any weirdness that's new as of today please let me know about that as well. Sometimes new plugins break things that I don't immediately notice.
— Along those same lines, it came to my attention last night that the "comment preview" function is busted. I didn't realize that because it still works fine for logged-in users, which is me when I'm on the site. Only problem is that's only me.
I'd like to find a way to restore it, but as of now that doesn't seem feasible. My apologies if it's something you miss. Know that if I find a way to bring it back I definitely will.
— On a broader level, I've been thinking a lot lately about the overall direction for TLC going forward. I think there's a need to return to my/our roots.
Let me draw an analogy. If we think of the whole of New Media as a newspaper, most of the other blogs are the news stories, the "notes" sections, the features, and the other kinds of day-to-day stuff. TLC, on the other hand, is the columns (that's actually part of the reason it's called "The Loss Column"). It's less frequent and it's more driven by voice. I don't think I ever really strayed from that, but I do think I drifted. Over the past month or so I've been making an effort to return, even if (and this is a possibility) it comes with a hit to traffic.
This isn't a place for daily news links or game recaps (we handle those pretty well in the comments). It isn't a place for rants on the news of the day. All of those things are good, but they're being handled pretty well already at other sites. To me, those sites complement TLC and TLC complements them.
In the comings months I'm going to place more emphasis on being the columnist. I'll still provide a place to talk O's day-to-day but the main focus will shift a bit. I expect that will include more posts that don't directly relate to sports (such as the the "Randoms" series) and more talk about things like beer and whisky (like in the early days). I expect it'll include more posts like the 2010 Position-By-Position series, as well (thought/opinion pieces that aren't necessarily tied directly to the news of the day).
I'm also open to suggestions. This is your site, too, so let me know what you want to see. I can't guarantee I'll provide it but I'll certainly take everything under consideration.
By the way, that picture up there is of some Field Notes notebooks. They're my favorite by far, and I highly recommend them. Affordable, disposable, yet worthwhile in a way that's hard to explain until you've bought a pack.
(photo via)