Memorial Day Weekend Offers an Impressive Sports Smorgasbord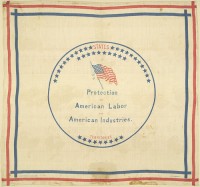 I love that word, "smorgasbord." So exotic yet somehow…relatable. When I was a kid in Ohio we used to drive, somewhat inexplicably, literally hours out of everyone's way to go to San-Dar, as true a smorgasbord as I can imagine ever existed. The food wasn't very good but the desserts were and they had a store upstairs selling various kinds of toys and trinkets — the highlight of every trip.
This weekend is a smorgasbord of its own for sports fans with no less than three major auto races, the continuation of Grand Slam tennis at the French, and all the baseball you can handle. Not that I'd recommend sitting inside all day watching TV when it's as nice as it is outside, but should you find yourself in spitting distance of a remote you'd do well to consider your options.
— The Orioles dropped back below .500 on Friday with a loss out in Oakland but, in fairness, they were kind of due. Five wins in a row before that was a pretty impressive feat and they are, on the whole, playing well. I have a hunch we'll like where they sit on Tuesday. Meantime, the comments below look like a nice place to keep a running tally.
— Three major auto races dot the schedule Sunday, any of which is worth at least a check-in or two.
You'll probably have to watch in on tape delay, but the Monaco Grand Prix is one of the more entertaining stops on the F1 schedule. Dan asked about this in the comments, saying that a friend recommended it as the one F1 race to watch if you're going to dabble. I'd say that's accurate. It's a glitzy affair off the track and the course itself is a fun one to watch.
F1 has been all Sebastian Vettel, all the time this year. He's on the pole and it's more than safe to call him the favorite.
Then there's the Indy 500, the crown jewel race of American open-wheel racing. Beyond that, it's one of the most iconic annual events this country has. The Indy 500 is America. This brand of racing has lost some of its luster in recent years but the shine will never come off of Indy.
Indy tends to be fairly wide open so I'm not sure who I'd pick here. And, really, it doesn't matter.
Finally, the longest race of the NASCAR season, the Coca-Cola 600, closes out the day. I don't recommend watching the whole thing but maybe tune in for the end if you're around. This is a prestige race for these guys and things usually get pretty intense towards the end.
— As I guessed it would be, the French Open has been great so far. What I've managed to catch, anyway. We've already seen Tomas Berdych go down on the men's side, along with #1 Caroline Wozniacki on the other. Anyone can beat anyone at the French. Except Novak Djokovic. That dude's on a potentially historic run. It's nuts.
— There's probably some Arena Football or beach volleyball on, too, and I can't recommend against those things.
All that, and: it's summer, folks. Kick it off in style. Have fun and be safe.