On Maryland Football and Bad Decisions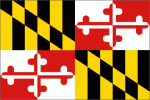 I am, avowedly, not a fan of college football. I can't muster true passion for a sport where the championship is awarded rather than earned. For me, no playoff means no legitimacy. One could argue that all sports are basically theater but in the case of college football the conclusion cuts close to the quick.
That said, I'm a fan of most things Terrapins-related because Maryland is the state school and I have a sizable amount of regional pride. I care far more about the basketball team but it's the Terps I care about whenever I care about football. And damn if I don't find the state of that program fully embarrassing.
Which is to say, every day Randy Edsall spends as Maryland's coach is a day not spent on the program's road to prosperity.
The point is made more fully than I ever could by John Feinstein at the Washington Post. That's required reading for anyone who has an interest in the Terps, football fan or not.
Why bring this up? Partially because of our long, woeful, and shared relationship with the Orioles.
One thing I've learned in my years on earth is that it is astoundingly easy for large organizations to not only make terrible decisions but to also double down on them. Get ego and inertia in a room together and, most times, everyone below the top level is fucked. Let that simmer for a few years and suddenly you're staring at odds even the most inveterate gambler wouldn't take.
This has already happened to the Orioles. They'll dig out someday but things don't have to get to that point. Problems can in fact be nipped in the bud and a few years of downtime don't have to become a decade or more of failure.
I'd hate to see Maryland football become a joke again like it was when I was growing up. Ralph Friedgen may not have been great but he made the program respectable. Randy Edsall has already taken one or maybe two steps back from that level. Keep him around much longer and things could get ugly. And, well, we know what ugly looks like.