Orioles at the Deadline: MacPhail Still Magic? Or Was He Ever?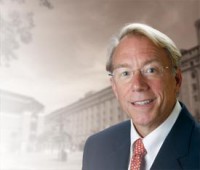 As the trade deadline passed for the Orioles last weekend and news trickled out about the deals involving Koji and Derrek Lee, a few thoughts began to percolate. It started with mild admiration for the fact that Andy MacPhail had turned Koji into two major league-ready potential contributors (emphasis on "potential"). From there it morphed into something approaching what I think is a decent understanding of Andy's tenure.
We all remember the great hope that attended his arrival. Here was a proven MLB exec who would bring gravitas to the role and implement a strong rebuilding strategy. Shortly thereafter, he authored his masterstroke: the Erik Bedard trade. He also got what, at the time, appeared to be a strong haul for Miguel Tejada. The general consensus among O's fans — and I remember this — was that this guy was something of a trade genius. That bought a hell of a lot of goodwill.
Goodwill which, I believe, might have blinded us a bit. Since those two big, early moves he hasn't really had a great track record. He hasn't had a terrible one, either, but the results both on the field and in terms of the ultimate return on those two big trades speak to a guy who is, shall we say, struggling. He hasn't overseen a comprehensive rebuild of the team. He hasn't fixed the farm system. He hasn't brought the team to contention.
He hasn't failed, true, but he hasn't exactly succeeded. I'd call his results "middling" and he only gets that because he had such dramatic success (or seeming success) early. Take away the Bedard trade and things start to look a lot more like they looked during the previous regimes. Some successes, some failures, and precious little real progress.
I don't say these things as a prelude to advocating his removal. I actually think he should stay and that he and Buck should be given the chance to keep plugging away on getting things right. Change needs to happen, for sure, but it needs to happen in scouting/development more than it does at the top.
I do think, however, that it's fairly clear now that MacPhail is not special. There's nothing amazing about his work here when you take it as a whole. He's a solid GM who works hard and hasn't hurt the team. That's it. And because that's it, I hope he realizes — like we do as fans — that the time has come to step it up. The Koji/Lee moves were fine. Maybe even good. But they aren't enough. Far from it.
It's been a long time since that Bedard trade. It's time for another masterstroke.