Orioles: It Wasn't Supposed to Go Down Like This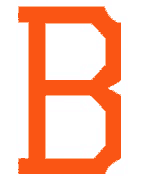 Given the way 2010 unfolded for the Orioles, I entered last offseason believing — knowing — the worst was behind us. It never crossed my mind that what we had just witnessed at the time was anything other than the bottom, the Lost Season to literally end Lost Seasons. The late surge and the Showalter optimism were fresh. 2011 was going to be the start of something great.
Now here we are at the All-Star break, 16 games under .500 (36-52) and riding a seven-game losing streak. Better in record than only one team — the Astros at 30-62. Houston, however, has only lost four in a row. Real talk, the O's are the worst team in baseball today. Things in Birdland not only aren't any better than last year, they're worse.
How is that possible?
We can find reasons. Losing Brian Roberts hurts. Losing (basically) Brian Matusz hurts even more. The young pitchers have largely failed to meet expectations. Vlad Guerrero and Derrek Lee are failed experiments. More broadly, we entered the year depending on a lot of breaks going our way. Few of them have.
Thus, we arrive at the rub. The Orioles are not presently built to absorb, let alone overcome, adversity. Their line is too thin.
They don't suffer from a lack of top-level talent. They'd be fine if the team we envisioned in March was fully intact and performing at a high level. We saw that much early on. The problem is, well, problems.
That's a pretty simple thing on its face but it's actually quite terrible. The takeaway from this dismal first half of 2011 is that the Orioles have a very deep and very serious structural deficiency. They can't do anything right unless everything goes right.
Success isn't about having a great Plan A. Everyone has that. It's about having great plans B and C and D and also having an organization built to pivot when variables dictate change. Plan A is just the roadmap. Other plans are contingencies. All of them are useless without the ability read and react.
Right now, the Orioles don't have that ability. They don't appear to have any organizational sense of what it means to win. Indeed, I have doubts as to whether or not they actually understand success. I know they want it — badly — but I'm not convinced they really "get" it.
To be fair, I'm not in the room. I don't know how the conversations go. I don't know if the organization is truly dysfunctional or just stuck in a tough spot. To speculate either way would be both unfair and disingenuous.
That said, results are evidence and it's straight-up unacceptable to be where they are in 2011 as Andy MacPhail nears the end of his contract. I'm OK with not contending this year. I'm not OK with 36-52.
The bitch of this is that there's really no good solution. Fire MacPhail? OK, then what? Blow it up again and embark on another three, four, five-year plan? Trade everyone with value and hope for a hail-mary infusion of young talent? Get rid of Hardy and Guthrie and hope the prospects arriving in return mature quick (and meet or exceed expectations) while we fill major-league holes with stopgaps?
We're staring down a deeply uncomfortable truth, which is that winning might not be in the cards for either the short or the mid-term. It might literally take another three or four years, and even that's an optimistic forecast based on the questionable premise that somebody steps up and starts showing real leadership.
It is, however, fixable. Things can still go right. There's talent in the system. But for this team to become what we both want and have every right to expect it should be, we're overdue for bold change in both strategy and tactics.
Until that happens I'm afraid that the glory of the game itself — and the love of the team — might be all we have.
Your move, Peter/Andy/Buck. This is rock bottom. And when you're reading those words at The Loss Column — a site derided many times in the past for being too positive — it's time to believe they're real.
PS — Pain still don't hurt.