Orioles: The Swoon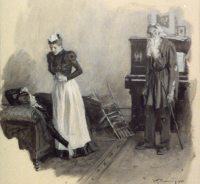 I'll admit it. I didn't see this coming.
"This" meaning, of course, The Swoon. That rite to which we as Orioles fans are annually subjected around this time. The stretch of games that breaks our spirit through some combination of losing, listless play, and ever-growing distance between the record as it stands and the record as we all hoped it would (or could) be.
The moment when we're all but forced to admit that, yes, this year is just like the others.
At press time for this post the Birds stand a season-worst 10 games below .500, having lost seven of their past nine. Worse than that, though, they're doing that thing they do where they not only lose but they do so in mind-numbing fashion. Not even Matt Wieters' first All-Star selection really helps. It's hot and humid out and the Orioles are no longer within shouting distance of a winning record.
I expected more. To some extent I still do, and I'm not quite ready to retire hope of a .500 or better finish. We are, however, to that point now where we hope for success with no real reason to believe in it. And, well, that's just sad.
There's a larger point to draw out from this. There's a way to explain it away as growing pains and focus on the future. There's a way to see growth amidst the weeds. Right now, though, I'm not much interested in that. I've been doing that with this team for a long time and — for today, for right now — I need a break.
It's that old, familiar feeling. Alas.