The Orioles' Season Spins Away. Now What?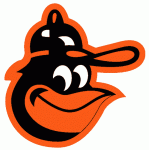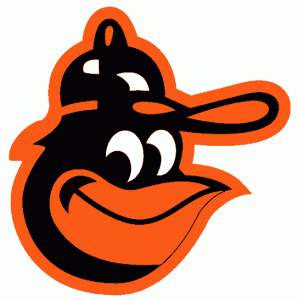 At press time, the Orioles just lost 13-5 to the Rangers. Fred Manfra noted during the proceedings how he he knows it "sometimes gets difficult," then thanked us for continued listening.
Yeah, Fred. Sometimes it gets difficult.
Any hope of surprise is lost. I can't yet give up on my prediction of .500 or better but it's pretty clear that if they get there it'll only be by a game or two. Even that will take a hell of an effort. I don't like to write those words yet here we are.
So, then, let's sigh and take a shot of rye (or whatever you like). Then let us ask: what now? Three things.
1. The trading deadline.
Conventional wisdom suggests that for the next three weeks the O's will be in "sell" mode. They have pieces, for sure. But assuming that cornerstone guys like Markakis, Jones, Wieters, and the young pitchers are off-limits, what's realistic?
They have Lee and Guerrero but it'd take a wizard with more power than MacPhail to spin them into a useful return. Hardy and Guthrie have real value at the major league level. Maybe you could make a case for throwing Koji and/or Jim Johnson into that mix. Maybe there's a minor leaguer or three.
Trades are all about the right fit and I'd be willing to let almost anyone go for a strong deal. That said, trading Hardy would be a mistake.
If I'm MacPhail I'm re-signing Hardy today at an above-market rate and accepting the attendant risk. We need someone to fill the SS hole while we wait for Manny Machado. Hardy has proven himself up to the task. If the question is "spend money and take the chance" versus "trade for potential and try to fill that hole again in the offseason" I'm siding with the former all the way. Now's the time to step up and lock down something solid for 2012-13. This team needs that, assuming it's even doable.
2. The rest of the season.
Put yourself in Buck Showalter's shoes. Think about what you would do with half a season left at the helm of a team that just spent three weeks cutting down any real shot at meaningful progress. Yeah.
The rest of this season must be given over to development and growth. The only metric that should matter from this point forward is performance. No favorites played.
3. The long-term strategy.
I'll probably devote several posts to this down the road. For now, though, here's the thing: it's highly unlikely that a top-tier free agent like Prince Fielder will arrive in the winter to alleviate our woes. MacPhail and Angelos have proven themselves conservative decision makers. We can debate the wisdom of that approach all we want but we can't change who they are. This simply isn't an organization built to improve through long-term, high-dollar commitments to free agent players.
Maybe they should throw eight years and $300 million at Fielder or Pujols because it's worth it and it's what we need. That might or might not be true but it doesn't matter. That's not how the Orioles work. Not right now.
So, what then? I wish I had a good answer. I don't. Instead, I offer a very tenuous roadmap, free of pipe dreams and fantasy scenarios:
They spend the rest of this season making targeted, smart trades to build up young talent while simultaneously continuing to evaluate and develop the talent they already have. They figure out who is legit and who isn't, and make moves accordingly.
Once the offseason hits they take everything they've learned and set out to fill holes judiciously. There won't be a big splash, but there can be more moves like the one that brought Hardy here. Smart and serious.
They learn their lesson — finally — about bringing in guys like Lee and Guerrero.
Then, when spring 2012 arrives, they're stocked with both useful parts and hard-earned wisdom. They're in year two of Showalter's three-year contract with legitimate reasons to think that by the time that contract runs out, they're contenders. Maybe not for the AL East crown but for a Wild Card at least.
Read that carefully and you'll see that I'm suggesting yet another two years of waiting. Which I suppose I am. Damn it all anyway.
There's more to come on why we still shouldn't give up, why there are still small things to love if you choose to seek them. Truth is, though, that if you choose 2011 as the season you finally give up then I have to admit that I can't truly and fully condemn the decision.
I wouldn't agree with it and I'm not going there myself, but these are tough times. Only a fool would claim otherwise.