Why We Watch: Is It Really "All About Winning"?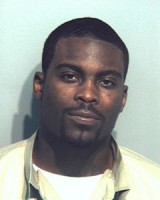 Driving home earlier tonight I caught some of Rob Long's fill-in work on 105.7 The Fan. It was great to hear Long landing on his feet after the unceremonious demise of Fox Sports 1370, a station (and collection of hosts) that deserved a better shake. Here's to hearing him more often on the FM dial.
That said, one of his points got under my skin.
In addressing the fact that Michael Vick has regained some endorsement deals since getting out of prison and proving himself a capable NFL quarterback once more, Long said (I'm paraphrasing) that all the Eagles fans who had a problem with Vick when he first signed don't care anymore because "it's all about winning." Underpinning that point lies an often-held assumption that being a sports fan means seeking (and enjoying) wins above all else, that we're all automatically given to excusing and/or ignoring the shortcomings of individuals if the end result is watching them collectively prevail on the field.
That's not right, and it's not true.
For me, it is legitimately tough — and sometimes impossible — to root for players who do things I consider to have crossed the line. By way of example I can't — despite being a Steelers fan (you knew that already so calm down) — root for Ben Roethlisberger as an individual. Just can't do it anymore. Maybe that'll change, maybe not. It's a real, tangible feeling either way.
This isn't about global morality judgements. Everyone is entitled to find his or her own lines, his or her own reasons to deem player conduct distasteful or not. Or, perhaps more accurately, forgivable or not. This is not the black-and-white issue that some folks would like to make it. The same holds true for the actors we enjoy in movies or on TV, the music we listen to, the politicians for whom we cast our votes. There's no universal standard.
Therein lies the rub. In the same way that I can't make a global judgment, nor can the folks on the other side who claim that winning trumps all. Some people do indeed feel that way, but there are others — like me and, I suspect, at least some of you — who do lose interest in certain players when we find that we can no longer support them in good conscience.
One particular beauty of sports is that it's entirely possible to still support a team despite dislike of individual players. A Giants fan, for example, didn't have to like Barry Bonds to still support that team. One need not love every player (or every member of the organization) to still love the uniform.
This is a grey area that gets far too little attention when we consider what it means to be a fan. No doubt that's a matter of convenience, which is fair enough, but no purpose is served by reducing it to a non-issue. It is an issue, one with which I think a lot of fans probably struggle more often than we admit.
Winning doesn't trump everything. No single thing does, or ever could.