A Baltimore Sports Bounty of Thanks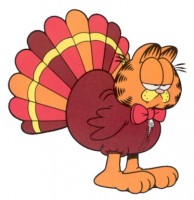 I got to thinking tonight about Thanksgiving, naturally enough, and about what Baltimore sports fans have to be thankful for circa late-2012.
If there's been a better year than this I can't say I lived it.
To see the Orioles break their epic string of losing seasons, and make the playoffs in doing so, ranks as the greatest Bmore sports moment I've ever witnessed. I recall the '96-'97 playoff teams and the Ravens Super Bowl win but, for me, they don't compare. I think you'd have to go back to the glory days of the Colts or the O's championship seasons to match what we saw this year and, well, I don't have those memories. I wasn't around.
However you rank it, though, this has been a hell of a year. The O's did what they did, the Ravens are winning. The only black mark is Maryland's move to the Big Ten Fourteen. Which, while it makes financial sense, is nothing more than a reminder that times have changed. The currency of tradition trades at a depressingly low rate.
But then again that, too, is something for which we should be thankful. The braintrust at Maryland showed those of us who prize legacy, history, and steadfastness in the face of difficulty how not to act.
You can always take the money. And maybe sometimes that's right. Maybe it's right for Maryland. I'm fairly sure, though, that Wallace Loh et al didn't care much for anything but the bottom line when making this decision. The fact that the negotiations took place behind closed doors and under non-disclosure agreements pretty much says it all. Take from that what you will. I prefer a more nuanced approach.
But let's put all that aside. Thanksgiving is a great holiday because it's a chance to take stock and focus on what's right. Here's a toast to all of you in hopes that you get a chance to do that, and that in doing so you find something to love.