Carving a Spot In a Crowded AL East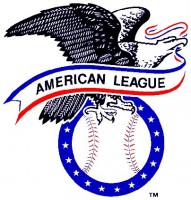 Two months into the season, the Orioles sit in second place in the AL East, one game behind Tampa Bay. In a vacuum, we'd certainly have taken that scenario prior to the season. We might have even taken third or fourth place. But seeing what we've seen this year, it's hard not to adjust expectations at least a little bit.
We've seen the Orioles be great this year and we've seen them be pretty awful. If they want to stay afloat in the AL East standings, they need to at least find a comfortable zone in between those two extremes. Regression was certainly due, but now it's about leveling out. Maintaining ground. Just playing solid, fundamental baseball. It would be a shame to see the O's plummet down the standings while they have the rare opportunity to keep pace.
Fortunately for us, we can still say on June 5th that this upcoming series is a big one. But if the O's don't right the ship soon, it'll be back to the world of Moral Victories and Looking Toward The Future* and Meaningless Games. And doesn't that just seem like a bummer?
Your pitching matchups, and they're some good ones, look like this:
Jason Hammel vs. Jon Lester

Wei-Yin Chen vs. Josh Beckett
Brian Matusz vs. Clay Buchholz
Your AL East standings look like this:
Tampa Bay, 31-23
Baltimore, 30-24
New  York, 29-24
Boston, 28-26
Toronto, 28-26
A series sweep at the hands of the Red Sox would likely vault Boston into second place or better; a pretty remarkable (yet at the same time not at all surprising) turnaround. The O's have the right pitchers going and some key position players locking in at the right time. It could be a good series.
*Speaking of looking toward the future, I like the Orioles' pick of Kevin Gausman (Obligatory Powdered Donut Reference) because he's a power arm. For too long, it seems the O's have tried to go with finesse over power and I'm not sure that plays well in the AL East. If he can command a 97MPH heater with a good changeup like the scouts say he can, then he has a chance to succeed in this division, possibly as early as next year.