Gauntlet Update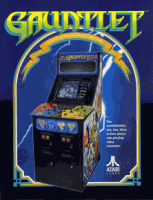 Just a quick check-in on the Orioles towards the end of their big early-season test, otherwise known as The Gaunlet. There are three games left of this Yankees-Sox-Rangers-Rays-Yankees stretch during which the O's have gone 8-4 and sit two games ahead of the Rays in 1st place. That means regardless of what happens in the next three games, the O's are guaranteed to finish no worse than 8-7.
Folks, this is quite an accomplishment.
This, by no means, indicates that the O's are 100% for real and poised to take on the world, but it has to say something about the quality of the team and its depth. Doubters will point to the Indians and Pirates of last season and claim that the swoon is coming. And while that's definitely never out of the question, the fact that the O's are doing what they're doing in – and against – the AL East has to count for at least something. And it's not like the O's aren't without their own injuries.
This isn't the last test the O's will face, but it's getting harder and harder to dismiss what we're witnessing. And if you're still waiting for the other shoe to drop, as I suspect many of us are (including myself, admittedly), I sure as hell hope you're enjoying it as much as I am.
With that, I'll leave you with this stoic quote from Tilt Breezy: "A lot of people are surprised, but we're not. We are going to keep winning games."