Like It Or Not, Tim Tebow Has Arrived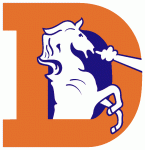 The most obvious locally-relevant fallout from Tim Tebow's latest miracle on Sunday is that it deprives Ravens fans of a chance to see their team face the Steelers a third time. Which is probably disturbing news to some, probably a sigh of relief to others. I think it's clear regardless that the Steelers were in no position to contend for a Super Bowl anyway and likely would have lost had they worked their way into a chance to come to Baltimore.
But that's not the thing.
Rather, the story is that Tebow now stands as living and damn-near-incontrovertible proof that intangibles matter.
Here's a guy who by every conventional metric should be a nobody in the NFL. Virtually nothing about the way he plays quarterback suggests success, at least based on what we "know" about the position. Yet here he is.
He rescued the Broncos from utter irrelevance early in the season. That was crazy. He then sputtered down the stretch, giving rise to a tide of "I told you so." Then he spent the first quarter of Sunday's game looking like he couldn't author a big play in a pickup game.
That second quarter was insane. Not only did he author big plays, he basically authored only big plays. Then he settled down again, the Steelers crept back in and then…well, you know how it ended.
You look at his final stat line — 10 for 21 for 316 yards and two TDs, and a rushing TD on top of it — and it just doesn't make sense. A completion percentage below .500 coupled with two scores and a 31.6 yard average? What the hell? How is that even possible?
The answer is, it shouldn't be. But every now and then you see this, guys who just do, conventional wisdom be damned.
Steelers linebacker James Farrior summed it up when he said, "They made more plays than we thought they were capable of making."
Now, generally speaking, one of two things happen to guys like Tebow. They either flame out quickly or they end up rewriting the rules. Michael Vick — as much as I loathe him for his off-field conduct — deserves credit on the field because before him a quarterback's running ability was always considered a bonus, never a primary threat.
More locally — and as a way of making a broader point — Cal Ripken rewrote the rules for shortstops. Before him, the idea of a big guy with some power playing that position was unheard of.
You can't quantify guys like that because the surprise is what makes them who they are. Received wisdom binds us to what we can measure until someone comes along and shows another way. There really aren't any rules, there are only things we say won't work until someone shows us that they actually will.
I don't know what the future holds for Tebow but I'm going to come right out and say that you, I, and everybody else would be crazy to doubt him. His skill set may not make sense but he gets the job done. After what he did against the Steelers, who am I — who is anyone — to say it can't continue?
Enough folks have already been proven wrong going down that path. I'm not trying to join them. He might very well flame out but as far as I'm concerned he's doing special things on the football field and the only logical response to it is, "what the hell, let's see what this kid can do next." Because, truth is, you never know.