The AL East Battle Begins In Earnest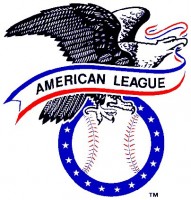 Tonight, the Orioles go for another series win against an AL East opponent. A win against the Yankees in New York tonight would seal their third series win in four attempts against the AL East.
What is this, 1996?
Well, not yet. O's fans are still in the process of awkwardly figuring out how best to handle this whole winning thing. Standing in the way of another cautious step towards fully believing in this year's squad is, as Neal appropriately put it, a gauntlet of winning teams that stretches well into the month of May. If the dust clears and the O's are still within a few games of their rivals, then we may have something.
In the meantime, it's all about enjoying it one game at a time. Last night's decisive win in New York showed us that Brian Matusz's status as Orioles Bust may yet be premature – quite possibly this season's biggest, legitimate turn of good fortune. Tonight's game features would-be Orioles ace Jake Arrieta, who has struggled in his past two starts, going against Yankees diamond-in-the-rough Ivan Nova, winner of 15 straight decisions. With a series against the surging Red Sox looming, this qualifies as a big game.
Other random news and notes up for discussion:
Tsuyoshi Wada will undergo Tommy John surgery, so says Roch. An unfortunate turn of events, but one that is lessened by the quality of Orioles pitching at the moment. A mistake signing or just a tough break? I'm going with the latter, judging how stringent the Orioles' physicals are rumored to be.
Nolan Reimold has a bulging disc in his neck (ouch), but nevertheless expects to be ready to roll by Friday. Miles raised a fair question in the comments about a possible temporary replacement if Nolan ends up on the DL. What say you?
Kevin Gregg continues to occupy a roster spot, despite not even being able to get into a 7-1 game last night and having only 5.2 IP on the season. The O's are essentially pitching a man short – my gut says there's a trade in the works here. Something has to give sooner or later.