Dylan Bundy: Panic, or Not?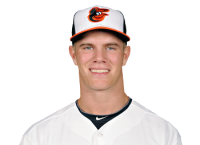 For the most part, I greeted the news that Dylan Bundy would need Tommy John surgery with something of a shrug.
For one thing, I predicted as much back on May 1st over at MASN — admittedly not a difficult thing to do. For another, though, it kind of hit me like the arrival of the cops hit Alan Rickman in Die Hard:
Police action was inevitable, and, as it happens, necessary, so just relax.
Bundy's surgery is, if not quite inevitable, close to it. Like I said in the MASN piece, this is becoming fairly common among young guys who throw like he throws. And, while "necessary" is a stretch, if it had to happen then for it to happen now was indeed necessary as opposed to later. Time to get it out of the way and get him back stronger. He'll still only be 22 in the spring of 2015. Long-term, this should hopefully be just a speed bump.
Where it concerns me, though, is: what if he doesn't come back stronger? Or what if he's plenty strong but for one reason or another just can't put things together?
Do you remember Dan Klein? He was pretty highly touted coming out of college and was dominant in the time he spent in our system. Now, though, he's retired. His problems weren't elbow-related but the point remains. Injuries can neither be predicted nor fully managed.
Dan Duquette has done an admirable job building a deep team but he's done it mostly through acquiring warm bodies. Truly sustainable success still hinges on a deep farm system. In that regard, losing Bundy for even a year hurts badly.
This setback is not cause for panic but it's not exactly good news. The margin for error is now a little bit smaller than it was. Here's hoping Kevin Gausman is paying attention.