Hell of a Week for Baltimore…and Now It's Baseball Season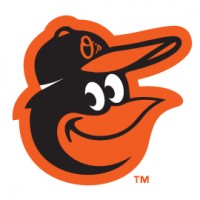 First things first: congrats to the Ravens and the city of Baltimore. The Ravens may not be my team but I can't hate. What's good for the city is good for me, mostly. Great run, great game. For those of you who live the purple & black, enjoy it. These things (usually) only come around so often.
As we close the book on that chapter, we come to more good news: baseball season.
Hard as it may seem to believe, pitchers and catchers report for the Orioles on February 12. Which is, as of press time, just five days away. The first official full-squad workout is on the 16th, but if some rumblings on Twitter are any indication several players have already set up shop in Sarasota.
Spring Training, even in the darkest years, is always a great time. Baseball's cool that way. Even when there's no hope it's still possible to feel optimistic when those first reports roll in of guys actually suiting up and taking the field for the first time.
This year, for us, it's different. There is hope. And not hope like we felt it before. Legit hope.
I know it's common to criticize Dan Duquette for a relatively quiet offseason but I don't buy that line. I'll reiterate what I've said once before: there haven't been any major losses, and the same team that won 93 games last year is basically coming back. We also have a full season of Manny Machado to look forward to, along with the possible arrivals of Dylan Bundy and Kevin Gausman. I also like the addition of Jair Jurrjens as a potential high-reward play.
We'll dig into the details as spring gets underway in earnest but on the whole I'm stoked as hell about this season. And you should be too.