Mark It: The Ravens are Going to Win the Super Bowl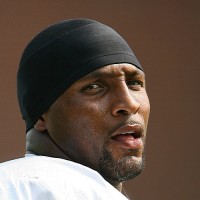 Headline says it all, folks: I think the Ravens have this one. I think Sunday will be a hell of a day for Baltimore.
I'm not sure this prediction makes much sense from a statistical standpoint. The 49ers are a damn good team and they have more than enough ammunition at their disposal to win the game. Which is to say that I wouldn't be surprised, at all, if they did in fact win it. But I have to make some kind of prediction and my prediction is the Ravens.
Why? Well, it gets to those intangibles. A Super Bowl isn't a normal game. The "any given Sunday" rule still applies like it always does but this is a different stage.
Normally you'd first look at the quarterbacks. In this case, neither team has a guy who's been here before. There's no Tom Brady or Eli/Peyton Manning or Ben Roethlisberger. But Joe Flacco has a solid playoff résumé while Colin Kaepernick is as immensely green as he is immensely talented. Flacco's in the right spot, ready to take the next step. Kaepernick has to be feeling a different and altogether more troubling kind of pressure.
Spread it out from there and I see the Ravens with Ed Reed and Ray Lewis (et al) and I don't see similar personalities on the other side. I see similar — arguably equal — talent, but I don't see the same brand of what Buck Showalter would call "want to." All of San Fran's best players are either young or relatively lacking in playoff experience. Comparatively speaking these Ravens are far more battle tested.
Then there's just my gut. It isn't worth much and I wouldn't advise you to bet with it, but it says the Ravens will win.
I expect a close game. In fact I wouldn't be surprised if this ends up being one of the closest, most exciting Super Bowls in recent memory. Once the dust settles, though, it'll be the Ravens at the podium.
Consider this post an open thread for the game for those of you who still wish to comment. I'll be checking in here and there.