Duquette is Playing to Win, and I Like It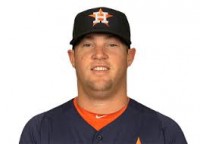 After the Orioles scooped up Scott Feldman a few weeks back I, like most folks, figured that would be the last of stretch-run pitching additions. It is, after all, not common for a team in the depths of a playoff hunt to remake 40% of its pitching rotation at or just before the trade deadline.
With the acquisition of Bud Norris, however, that's exactly what Dan Duquette did. And I like it.
To be sure, neither Norris nor Feldman represent fully game-changing moves. They will not, by themselves, win the Orioles the division or even the Wild Card. But will they help?
I think so, mostly because they're better (or should be better) than the guys they replaced. Maybe they only amount to an extra win or two each but in a race as tight as the AL East/Wild Card figures to be those games will matter.
More broadly, what both moves signify is that Duquette isn't waiting for next year.
To go along with that, he's also not going for broke. None of the players he gave up figured to be major pieces in the next 2-3 years (save for perhaps Arrieta, who needed a change) and, thus, don't materially affect the goal of contending with the current core.
This is what I want to see out of my GM. Smart, well-timed acquisitions with an eye on a playoff run when it looks realistic to make one. There is, after all, no time like the present. Not if you think you have the players to make it happen.
The idea is that you do everything you possibly can to make a good team better without sacrificing the future. Duquette's moves in that regard are textbook. Smart. The O's still don't look like world-beaters on paper but he took a contending team and made them a few degrees stronger. And I'm real eager to see how it plays out.