The Baltimore Ravens are Playing With Fire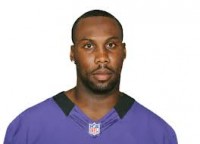 "It's just business."
I've always hated this phrase. It's bothered me for as long as I can remember knowing what it meant. I think that probably goes back to something basic, if (arguably) a bit naive: I never thought it was cool that screwing someone over could suddenly become OK if it fell under the auspices of "business." Whatever that means, or meant.
Of course as I've gotten a bit older I've learned that life comes pre-loaded with some harsh realities, and among these is the occasional need to make tough and/or uncomfortable decisions. I've learned, equally, that there's nothing automatically wrong with this and not much we can do about it anyway. Sometimes "it" really is "just business."
None of which is to say, however, that there shouldn't be — that there aren't — limits.
Back when the Ravens first won the Super Bowl with Trent Dilfer at the helm, then unceremoniously dumped him, I regarded it as a betrayal. That they got their just desserts and then some with the Elvis Grbac debacle did little to sway my feelings. Plenty of folks regard loyalty as a weakness when doing business. I'm not one of them. At the very least I thought Dilfer should have been given a fighter's chance to keep his job, as he had earned at least that much. He wasn't much more than an average quarterback, sure, but he did enough to deserve better than he got.
Fast forward to the present offseason and I find myself more than a little bit curious about what's inside the head of Ozzie Newsome & company as they fashion their roster for 2013 and beyond.
First, they pony up a record extension for Joe Flacco, a quarterback who had an epic postseason but who had been regarded as an iffy bet for most of his career prior to that. He's been good, sometimes very good, but the sum total of time he's spent being great amounts to about four games.
Then, they ship Anquan Boldin off to San Francisco for basically nothing. Here's another player coming off an epic postseason performance, one that in fact had a lot to do with making Joe Flacco look as good as he looked. You can say that without Flacco playing as well as he did the Ravens probably don't win the Super Bowl. You can say the exact same thing about Boldin.
Remember this with Boldin: we're not talking about a free agent they didn't have room to re-sign, and we're not talking about a role player. That Lombardi trophy has his fingerprints all over it. Hell, forget the postseason for a second. If he doesn't throw that block on fourth-and-forever against San Diego then who knows what we're talking about today?
Now, I get it. "Business." QBs are more highly valued than wide receivers. Boldin is 32 and, as such, exiting the prime years that Flacco is still enjoying at 28. Nobody who understands the NFL — both on the field and in the front office — could possibly argue that Flacco isn't more valuable than Boldin.
That said, in the NFL it's well-known that smart teams pay players more for what they're supposedly going to do than for what they've already done. What most people lose in that equation is that the really smart teams also make wise decisions about what their players are doing right now. And, right now, the Ravens are a weaker team without Boldin.
They're also a team with a mountain of chips in the center of the table on Flacco, a guy they're paying explicitly for what he's doing now in addition to what they think he'll do in the future. A future that includes Tandon Doss where #81 once roamed.
If you're a Ravens fan you have to hope that Joe Flacco finally worked out the kinks and is ready to become the kind of player who doesn't need an Anquan Boldin. You have to hope he's Aaron Rodgers or Eli Manning and not simply Matt Schaub or Matt Stafford. All four are good quarterbacks. Only the first two make the players around them better.
I'm not saying Ozzie is wrong. I can't know that. But what I am saying is that in football, as in life, there's often more than one way to make a tough decision. I'm not sure Ozzie chose the right one here. I think this just might be a classic case where a little bit more loyalty might have gone a long way. Even if it is "just business."